System Monitoring
BACK TO BASE MONITORING
An unmonitored alarm can be annoying to neighbours with most ignoring the alarm and not checking for any unusual activity… leaving your premises at risk and you unaware of any unauthorised entry. With Active Security Operations you will feel at ease knowing that someone is monitoring your premises on each and every occasion that you are not there. This eliminates any chance of nothing being done about an alarm activation. Our monitoring service provide a range of different options and responses to alarm activations, with all responses carried out according to your instructions. Our Control room operates 24/7, 365 days a year for your peace of mind.
RESIDENTIAL ALARM SYSTEMS
At Active Security we believe your home and it's contents are your most important asset, so it is important to have the right alarm for your residence. Active Security's professional team can advise you on the system that best suits your needs at a very competitive price.We supply quality equipment, install all equipment ourselves, train users on the system and provide after sales support. For an accurate quote, contact us to arrange a visit from one of our team members to discuss your options.
COMMERCIAL & INDUSTRIAL ALARM SYSTEMS
When you need protection for your business assets, you can count on Active Security to provide the right solution. With our vast experience installing many different alarms for many different size premises, we can tailor a security alarm system to suit your needs. Contact us for a free, no obligation quote.
CLOSED CIRCUIT TELEVISION (CCTV) SYSTEMS
Installation of CCTV is a crucial part of protecting your assets. At Active Security we can install CCTV to suit your requirements, from a house with 1 camera connected to your TV; to a commercial site with multiple cameras and internet compatible DVR (Digital Video Recorder) capable of being viewed from anywhere an internet connection is available. If you are interested in CCTV, give us a call for more information or a quote.
ACCESS CONTROL SYSTEMS
For additional protection of your premises, or simply for ease of operation, consider Access Control. Access Control systems allow you to be in charge of who is accessing your premises and when.Available to residential, commercial and industrial premises, you can take access
control to whatever level you require, from simple one door access to gate control and as far as logging and reporting all activities. Contact us to discuss your requirements.
INTERCOMS
Active Security's professional team can install intercoms specific to your needs. Intercoms can be for Front door only or from room to room and can also be linked to your access control system.Intercoms are available in voice only, or with cameras – either black & white or colour. Contact us for more information, no job is too big or too small for our experienced technicians.
OTHER SECURITY EQUIPMENT
Active Security can supply you with any security parts you may require for alarm systems, CCTV, access control and intercoms. Contact us for your requirements and pricing.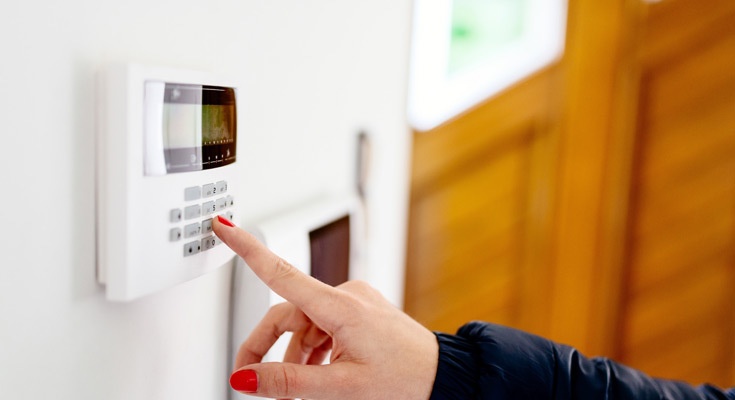 Contact Us
Have any questions? Fill out the form below or contact us on any method below!
Phone: (02) 4211 7100
NOC: 1300 72 99 11
Suite 2, level 4, 63 Market street Wollongong NSW 2500
PO Box 1122, Unanderra NSW 2526